Welcome to the Perth & District Chamber of Commerce
PDCC is a non-profit voluntary organization of business and professional men and women who have joined together for the purpose of promoting the civic, commercial, and industrial progress of their community. PDCC access to public officials ensures that the Perth & District business perspective will be heard in the interest of improving our business climate and quality of life in our communities.
Mark your Calendar
Meet our Members
RKP Productions is an industry leader in video production and live streaming of business and sporting events.We work on location at your event or from our state-of-the-art video studio in Perth. Phone:613-201-2200 Web:RKP Productions EMail: golive@rkpproductions.tv
Download our "Proud Member" logo to add to your website. Click here for guidelines and versions: PNG.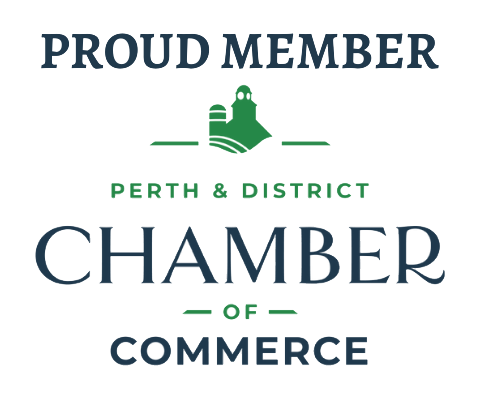 Learn More
Testimonials
Sponsors